IN A BOATING EMERGENCY

Radio for help on:
VHF Channel 16


(distress and calling channel)

27MHz - Channel 88


(27.880 MHz)
Or the Radio Base (02) 5547 9100
Welcome to Marine Rescue NSW Port Macquarie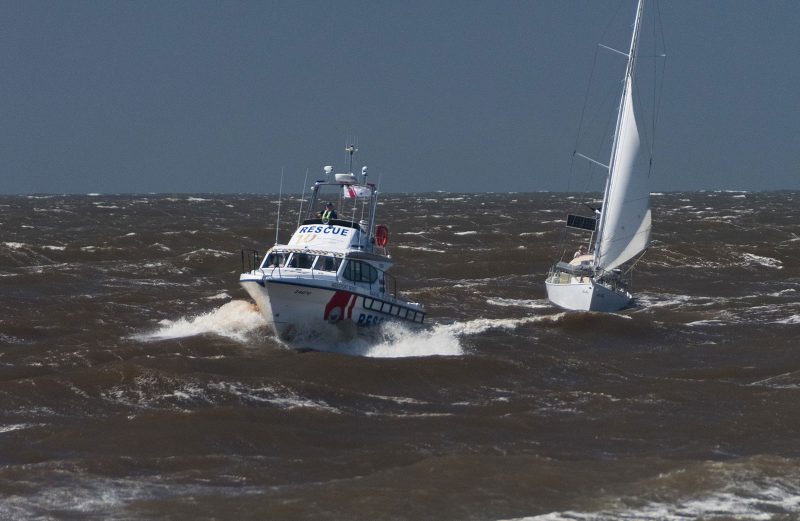 Marine Rescue NSW is our State's official volunteer marine rescue service, committed to saving lives on the water. Safety on the water is our highest priority – for both our volunteers and the boating public. Port Macquarie is one of 46 Units operating along the NSW coast. The Port Macquarie Unit started life as Sea Rescue and has been serving the local area since 1971.
We are not a Government agency but a community owned and focused organisation. The majority of our annual running costs are funded from local fund raising efforts. We have to provide 20% of the cost of a new boat. Volunteers are the great strength of Marine Rescue NSW Port Macquarie Unit.
Whenever you're heading out on the water, make sure you use your marine radio to log on with your local MRNSW Port Macquarie Unit so someone responsible is keeping watch for you. If you don't log off when you're due back, our members will swing into action to find you.
If you are in the Port Macquarie area and own a boat, jet ski or yacht become a PM Radio Club Member then whenever you're heading out on the water, make sure you use your marine radio to log on with us.
HELP US TO SAVE LIVES!
Our volunteers are on shifts every day providing boaters with 24 hour help, support, advice and vital safety services.
If you think you can help we need fundraising volunteers urgently!
Our volunteers give their time, energy and service to the local community every day. These dedicated men and women are on duty to be on the water, saving lives and providing assistance to boaters who run into trouble. With your help, we can save even more lives on the water.