Repair work scheduled to start at fire-damaged Marine Rescue radio base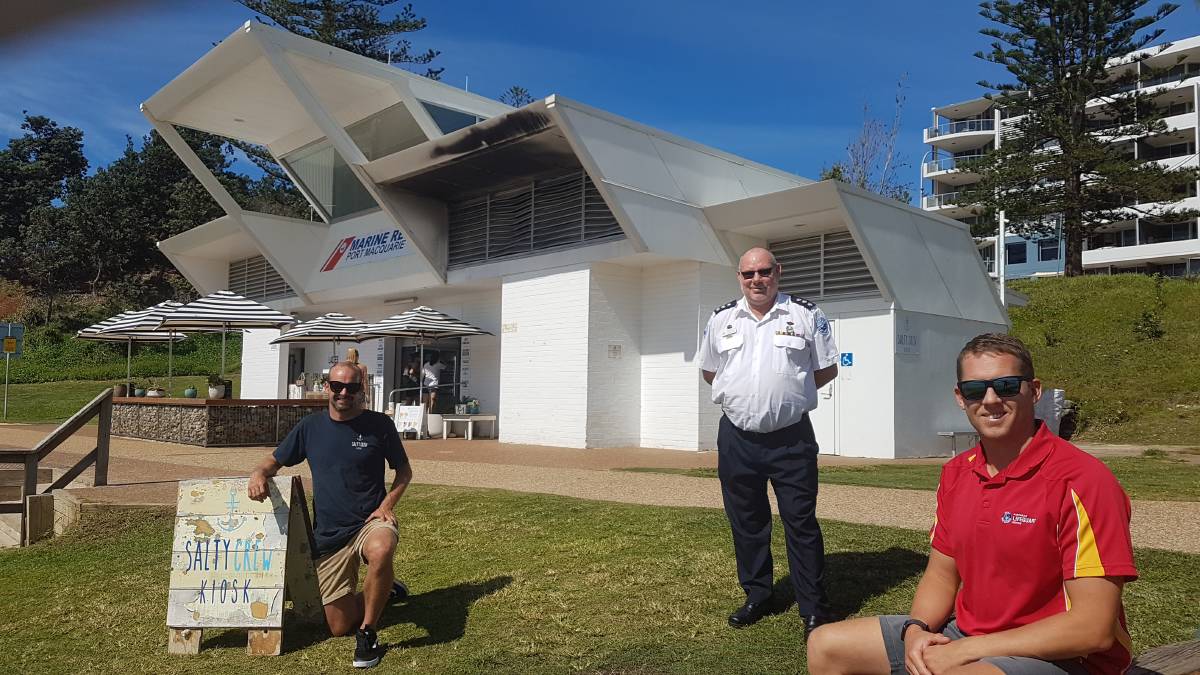 Repair work is scheduled to start later this month (April) on the Marine Rescue radio base and Salty Crew Kiosk at Town Beach in Port Macquarie.
The Marine Rescue radio base and kiosk were damaged during a building fire on September 12, 2019.
The blaze originated from a female amenities area, causing smoke and heat damage to the Marine Rescue radio base and kiosk areas. The female amenities were severely damaged.
As insurance repairs take place from Monday, April 27, the Salty Crew Kiosk and lifeguards will be temporarily relocating to shipping containers nearby.
Salty Crew Kiosk owner Chris Harris said relocating is not an issue while the building is repaired.
"At the moment this will not affect us much because we are currently trading in takeaway due to the coronavirus guidelines," Mr Harris said.
"Moving us to the shipping container makes very little difference to that. We are just grateful to be here and we're able to employ people to keep the hours going.
"When we return we have some exciting changes. We want to do the place up and relaunch the kiosk with new ideas when it's all done.
"I'm glad it's been left until now, I'm glad we had that summer period of trading."
The building repairs are expected to take around three months to complete by Port Macquarie-Hastings Council appointed contractor, Advanced Buildings.
Credit: Port News