CSIRO ocean research vessel, Saildrone rescued by Marine Rescue Port Macquarie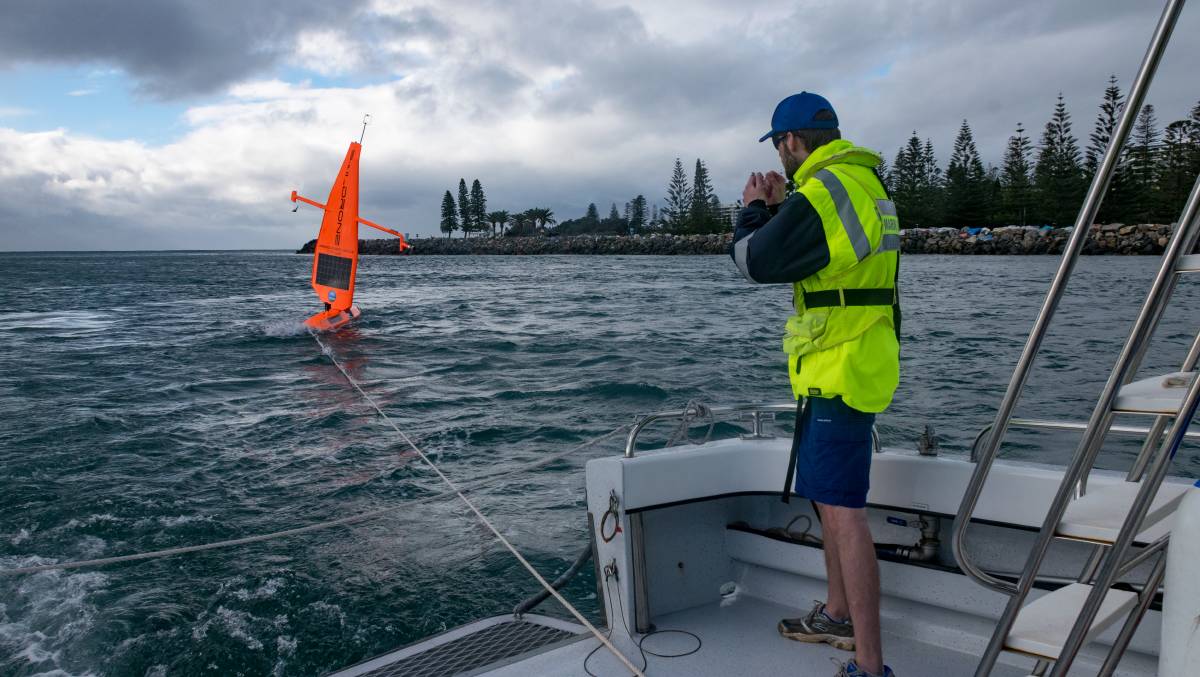 In an international rescue mission, representatives from the CSIRO Oceans and Atmosphere and Marine Rescue Port Macquarie, salvaged a Saildrone off the Port Macquarie coast on June 1. The unmanned research vessel had been launched with two others off the coast of Tasmania back in March, 2018, but storm damage in the Bass Strait had caused some issues as it made its way up Australia's east coast. The recovery mission began at 7.30am on June 1, with the drone making its way into the Port Macquarie marina by 9.30am towed by Marine Rescue.
Rob Gregor, a senior technician officer with the CSIRO Oceans and Atmosphere, said even in the three months at sea the vessel had collected valuable data.  "The Saildrone, along with two others had been tasked with collecting general data for meteorology purposes and ocean research," Mr Gregor said. "The Saildrone encountered some of the harshest swells on record in the Southern Ocean and as a result needed to be retrieved so it could be fixed."
He said the Saildrone had been around 30 nautical miles off the coast of Port Macquarie on May 31, before being guided closer to land by a crew in San Francisco overnight. "We contacted Port Macquarie Marine Rescue yesterday afternoon (May 31) and they were willing to help us," he said. "Overnight the drone was being remotely operated by the base in San Francisco and given the technical equipment on the drone we were able to give Marine Rescue exact coordinates in real time to retrieve it. Up until Marine Rescue crews connected with the drone it was collecting data."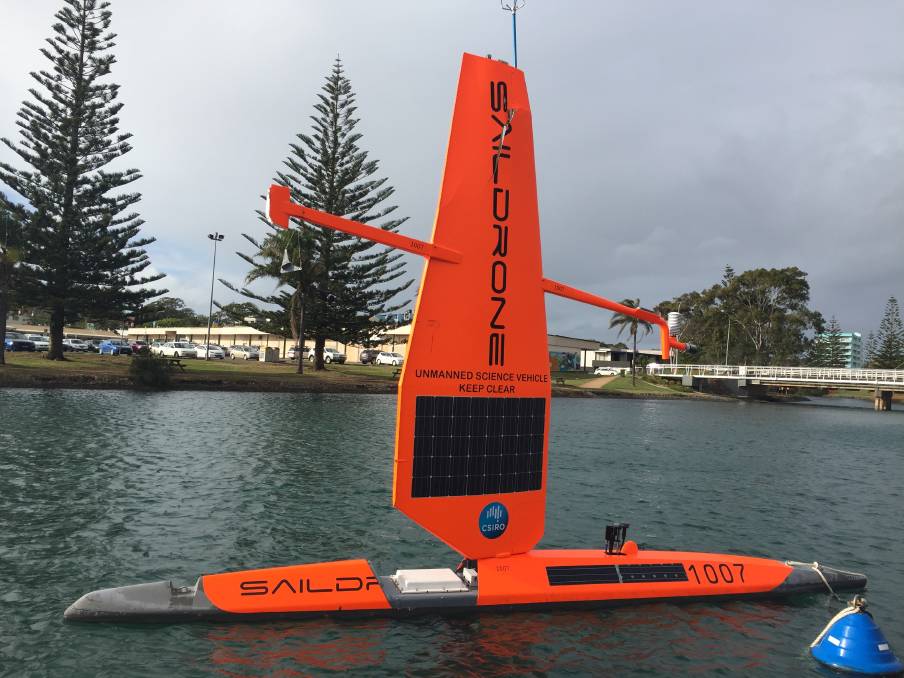 Currently moored in the Port Macquarie marina, the drone will stay in town until a team can be send from the United States. The Saildrone is around 6 metres long and weights over 300 kilos, is bright orange in colour, solar and wind powered and has a wide range of technical equipment recording data being fed directly to researchers.
Port Macquarie Marine Rescue unit commander, Greg Davies said missions like the Saildrone's retrevial while not common, were not unusual. "When we received the call yesterday we were very pleased to be able to assist in going and collecting the Saildrone off the Port Macquarie coast," Mr Davies said. "It was a long way out, but overnight a crew in San Francisco was able to move it into a safe position for us to go and collect early this morning. I am very proud of my team for the way they handled the situation and we were able to safely deliver the Saildrone to the Port Macquarie marina."