Marine Rescue Port Macquarie called to a boat on fire and a sinking boat at the same time!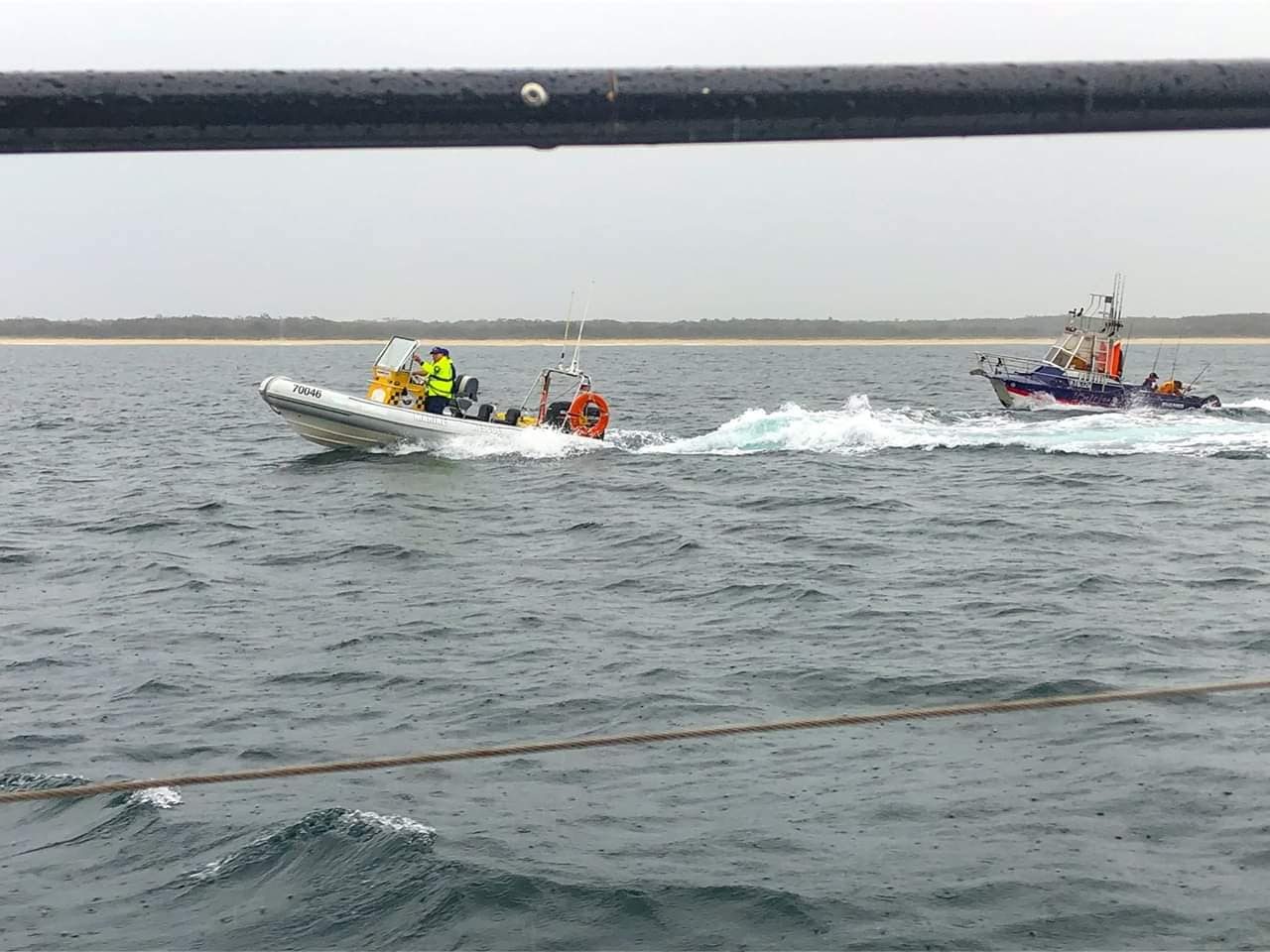 A boat on fire in the Hastings River and a sinking boat off Plomer kept volunteers with Marine Rescue Port Macquarie very busy on March 16. Around 8 am on Saturday, an emergency call was placed to the first responders on the water to help a boat on the Hastings River which was on fire.

As two Marine Rescue vessels were dealing with that situation a second emergency call out was received from a boat which was sinking off Plomer, said unit commander, Greg Davies. "We have had a very busy morning with two of our vessels, PM 30 and PM 20, called out to two emergency situations," Mr Davies said. "Shortly after 8 am we sent PM 30 and PM 20 to a vessel near the Pacific Highway Bridge with smouldering electrical wiring.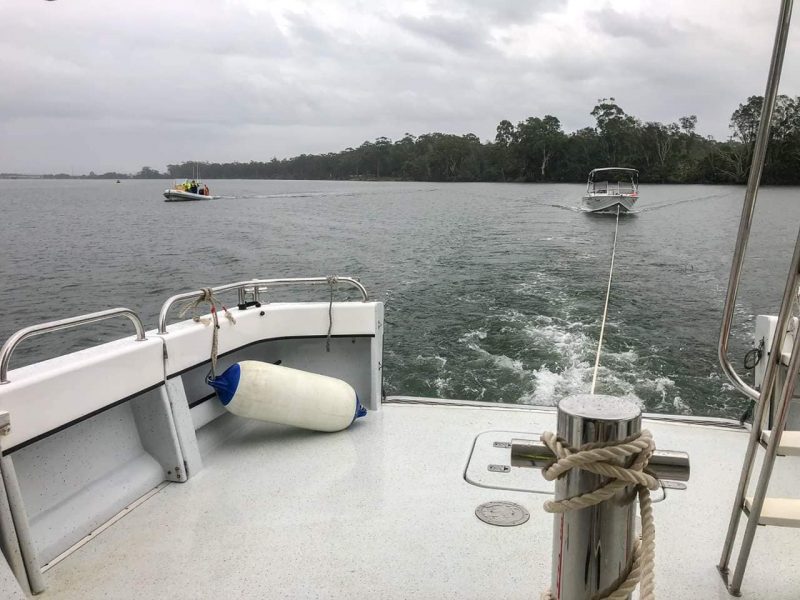 "Initially we thought that the person onboard had been injured and so both our vessels were sent to help. As we were finishing with that incident we had another call out for help from a boat which was sinking off Plomer. PM 20 raced out to that and PM 30 followed as we were not sure what was going to happen when we arrived. The crew onboard the sinking boat were using a manual pump to get water out of their vessel and in the end we escorted the crew and boat back to Port Macquarie."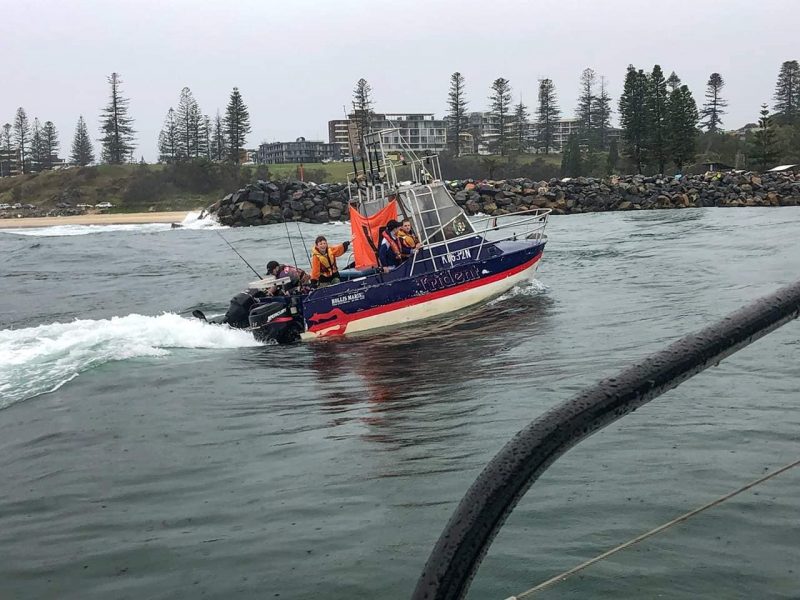 Mr Davies said with the persistent rain both rescues were extremely hazardous. "Conditions out on the water today have been terrible and with visibility extremely low it was a challenge for all involved to operate safely," he said."However we are trained and equipped to deal with incidents in the toughest of conditions and all our volunteers did exactly what they are trained to do."
Mr Davies praised the efforts of both boat crews as well as the radio base crew for their professionalism and dedication to ensuring everyone returned home safety."I am so proud of all the volunteers who helped make sure both rescues were safe and we all arrived back to shore," he said.
"Ali Cameron-Brown skippered PM 30, I skippered PM 20 and David Nevell was the duty watch officer at the radio base, but it took more than 10 volunteers working all morning to get everyone home. We train for the worst so when incidents like today happen we are prepared but it still takes an exceptional team to get the job done."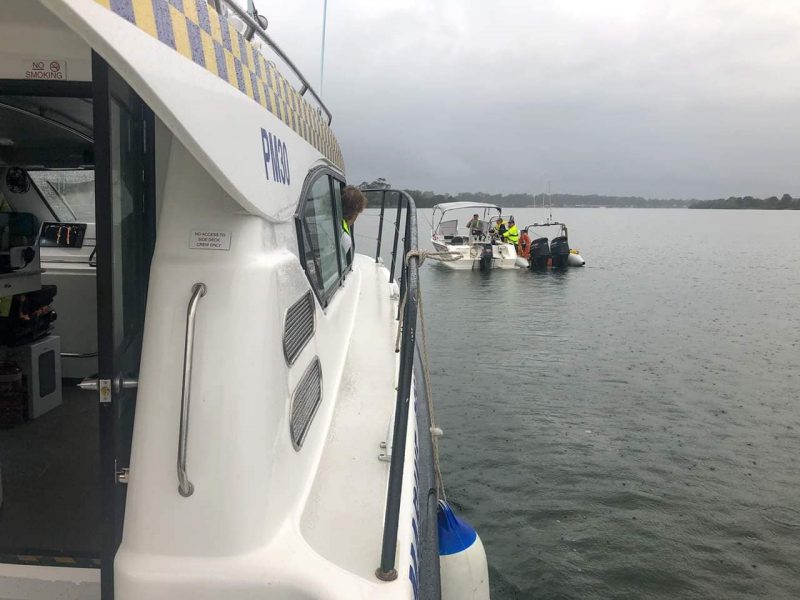 Shortly after 3pm Marine Rescue Port Macquarie received yet another call for help from a broken down boat off the coast of Port Macquarie. Just before 3.30pm the volunteers were called to a fourth job from a vessel requiring assistance.
"Volunteers with Marine Rescue Port Macquarie are on call 24 hours a day, seven days a week and we are ready to respond at a moments notice. For all three rescues today we were in the water and responding within 10 minutes of receiving the call."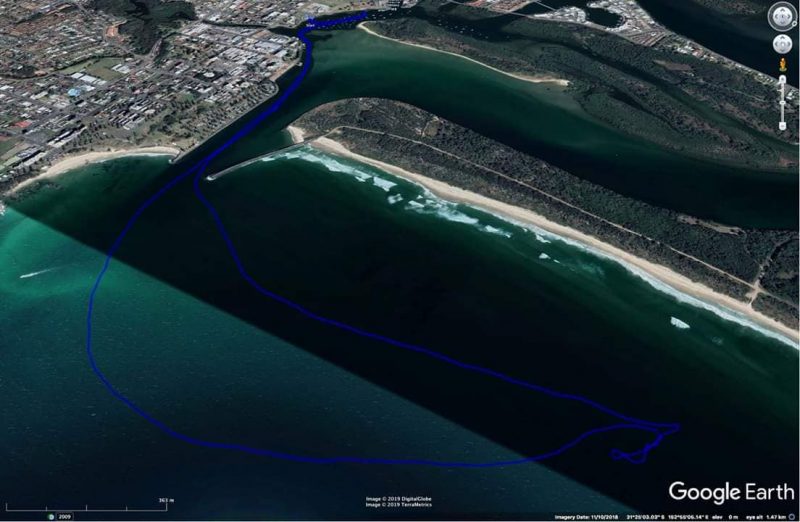 Credit: Laura Telford – Port News