Marine Rescue Port Macquarie recognised with a NSW Bushfire Emergency Citation.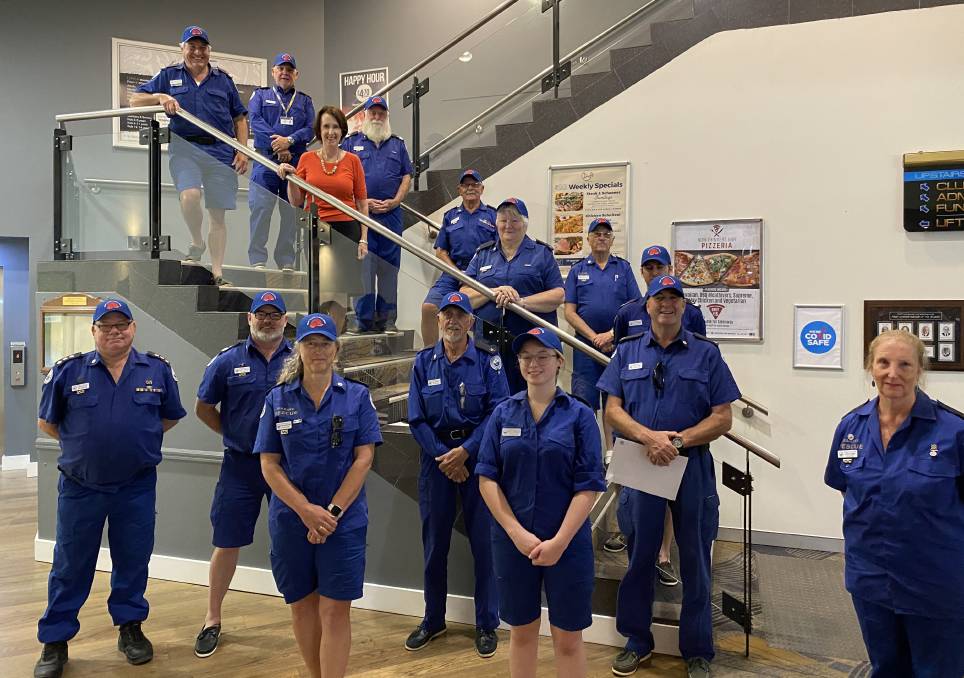 The committed and dedicated crew at Port Macquarie Marine Rescue were honoured for their contributions to the community on November 4 with a special citation from the Premier of NSW. The outstanding contribution of volunteers and service personnel during the 2019-2020 bushfires is being recognised with a NSW Bushfire Emergency Citation.
More than 65,000 people involved across a broad spectrum of the firefight will receive a citation, certificate of recognition, commemorative cap and a letter from the Premier acknowledging their contribution and thanking them for their service. For the Port Macquarie Marine Rescue unit, it was a special acknowledgement of thanks for all they do.
Member for Port Macquarie Leslie Williams MP said it's imperative communities recognise the hard work and dedication of those who served during the 'black summer' bushfires. "This is an opportunity for the people of NSW to show our brave emergency services personnel that we don't consider them to be simply public servants in uniform. The unique nature of decorations and awards personify the bravery required and dedication to service." Mrs Williams said.
Premier Gladys Berejiklian said emergency services volunteers and first responders put their safety on the line to protect lives and properties. "Equally deserving are those recognised who provided critical behind the scenes support," Ms Berejiklian said. "In harrowing conditions, those recognised kept turning up to help their communities day after day, week after week, month after month. This citation serves as a reminder of their heroic dedication to the people of NSW in the most trying circumstances."
The NSW Emergency Bushfire citations extend beyond NSW, with firefighters from interstate and overseas recognised. Thousands of Australians interstate will receive citations along with more than 300 people from overseas to thank them for their efforts in NSW's biggest bushfire crisis in living memory. Commissioner of Resilience NSW, Shane Fitzsimmons, joins the Premier as a signatory on the certificates of recognition.
Credit: Port News