Marine Rescue Port Macquarie respond to three incidents on the water overnight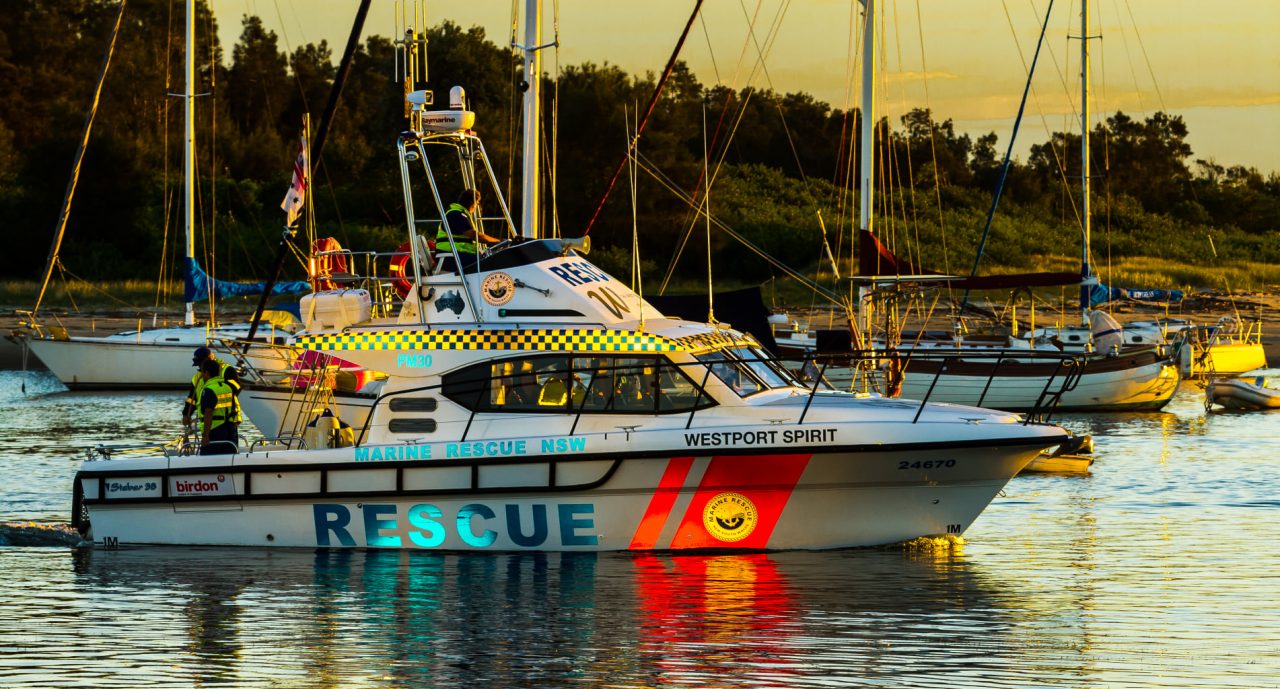 Marine Rescue volunteers had a busy night out on the water on June 30, with three rescue calls coming in within an hour of each other.
At around 7.15pm, one of Port Macquarie Marine Rescue's vessels was called out to rescue two people on board a 40-foot flybridge cruiser when they ran into trouble near Bird Rock.
The vessel had engine alarms sounding and its cabin was filled with exhaust fumes.
"They were travelling up the coast and heading for the Gold Coast when they started having engine problems and electrical issues," Port Macquarie Marine Rescue unit commander Greg Davis said. "They were pretty disorientated and didn't know where they were.
"The cruiser hit the bottom a few times and the two people on board were in a bit of a panic when we arrived on scene," Mr Davis said.
Marine Rescue crews were able to pull the vessel out of trouble.
"They hadn't logged on with Marine Rescue and because of this we didn't know their exact location. We could have found them quicker if they had done this," Mr Davis said.
Marine Rescue were also called to reports of a boat stuck on an oyster lease.
"We did send a rescue vessel out, but he had got himself out of trouble before we arrived," Mr Davis said.
As crews responded to these situations, a houseboat exploded on the Hastings River, injuring two people.
"It was a very busy night for us, it was just one call after another."
Mr Davis said it's also a timely reminder for boaties to make sure they register with Marine Rescue before heading out to sea.
"We encourage people if they're going out on the ocean to wear a life jacket and to make sure they register with Marine Rescue before heading out so that we can keep track of them," he said.
"All they need to do is log on with Port Macquarie Marine Rescue on Channel 16 VHF and tell us their vessel registration number and how many people are on board, then we can monitor them and check in every three hours."