Fourth call out this week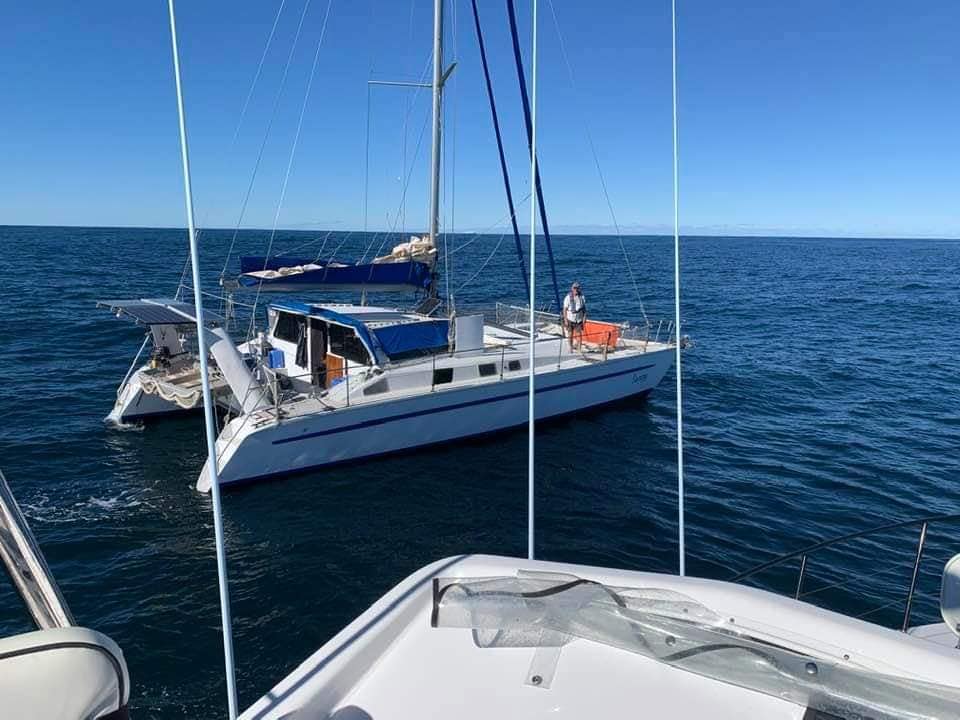 Just before 1pm today, Marine Rescue Port Macquarie activated its boat crew for the 4th time in less than a week to assist a 45′ catamaran with one POB experiencing mechanical difficulties.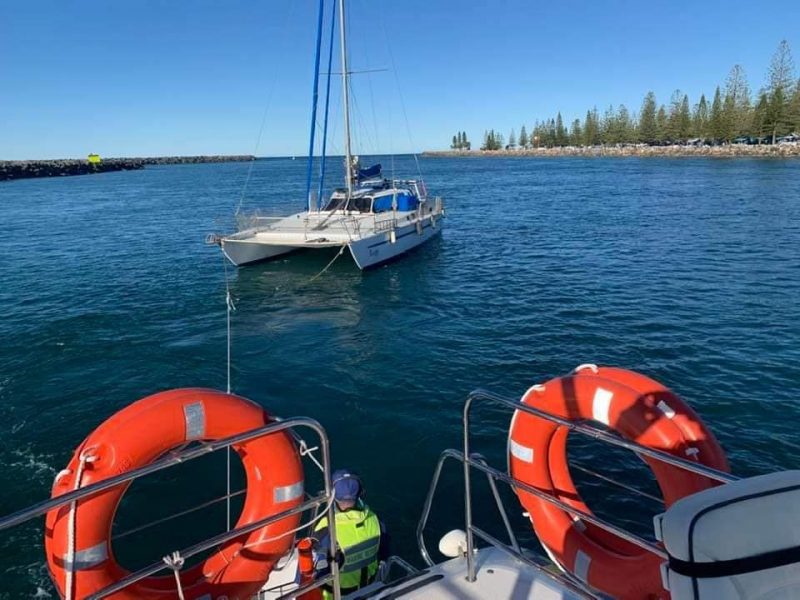 Skipper Rob Breskal along with Leading Crew trainee Dave, leading crew Scott Saunders and crew Larissa Trapeznikova responded in PM30. After towing the cat approx 10Nm back to Port Macquarie, the crew rafted the vessel alongside and negotiated the narrow and shallow channel back to its mooring behind Pelican Island. Here it was assisted by it's sister vessel PM20 skippered by Ali Cameron-Brown and LC Bill Richardson.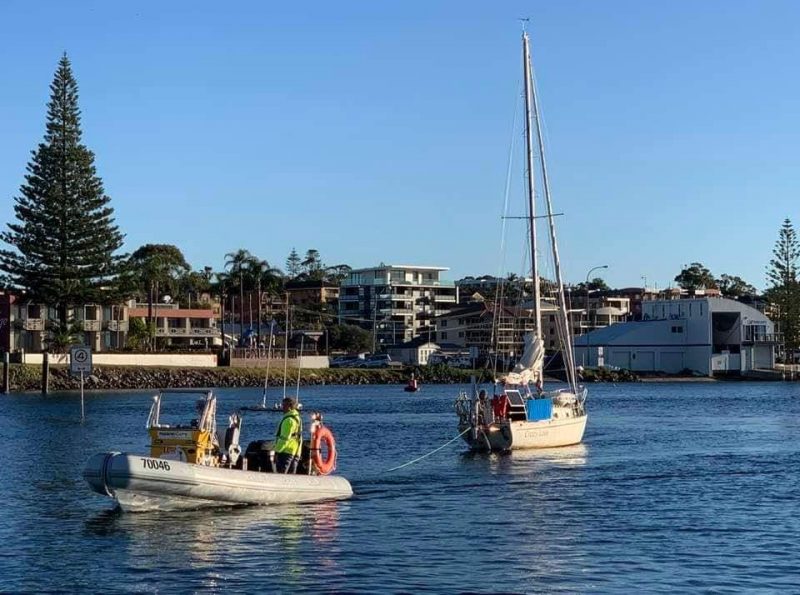 Even then the crews weren't finished, as on the way back to the Boatshed a visiting yacht was spotted aground and was towed off by PM20 before being escorted safely to the marina.
Marine Rescue Port Macquarie – Volunteers Saving Lives On The Water